Fair Farms is proud to welcome these partners to our growing campaign!
If you are interested in adding your voice, please contact us by email. You can check out our other wonderful partners here.
Dylan's Oyster Cellar celebrates the famous oysters, clams and cuisine of the Chesapeake Bay. They are dedicated to sourcing and serving the freshest, most diverse range of sustainably grown or caught seafood available. By focusing on direct relationships with oyster farmers and purveyors, they ensure that they are getting the freshest products.
---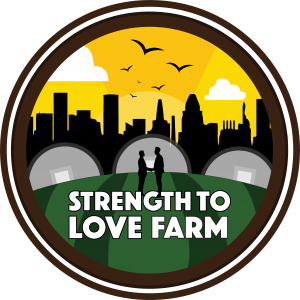 Strength to Love farm is a community based urban farm that provides hands-on agricultural training and job opportunities for citizens returning from incarceration while also addressing the neighborhood's food apartheid issue. The farm is a visible symbol of transformation in the community that has successfully converted vacant land into an operational farm by growing organic produce for local consumption.