With a new year comes new priorities for the Fair Farms campaign to focus on in the Maryland state legislature. With 2020 being particularly challenging, we hope that 2021 will give us the opportunity to pass legislation that can mitigate shortcomings in our food system that were brought to light last year.
We hope that you will be an involved participant in the legislative process this session. Write and call your legislators, submit testimony, and support bills by talking with family and friends and encouraging them to get involved!
PASSED! Food Donation Program Extension (SB539/HB752)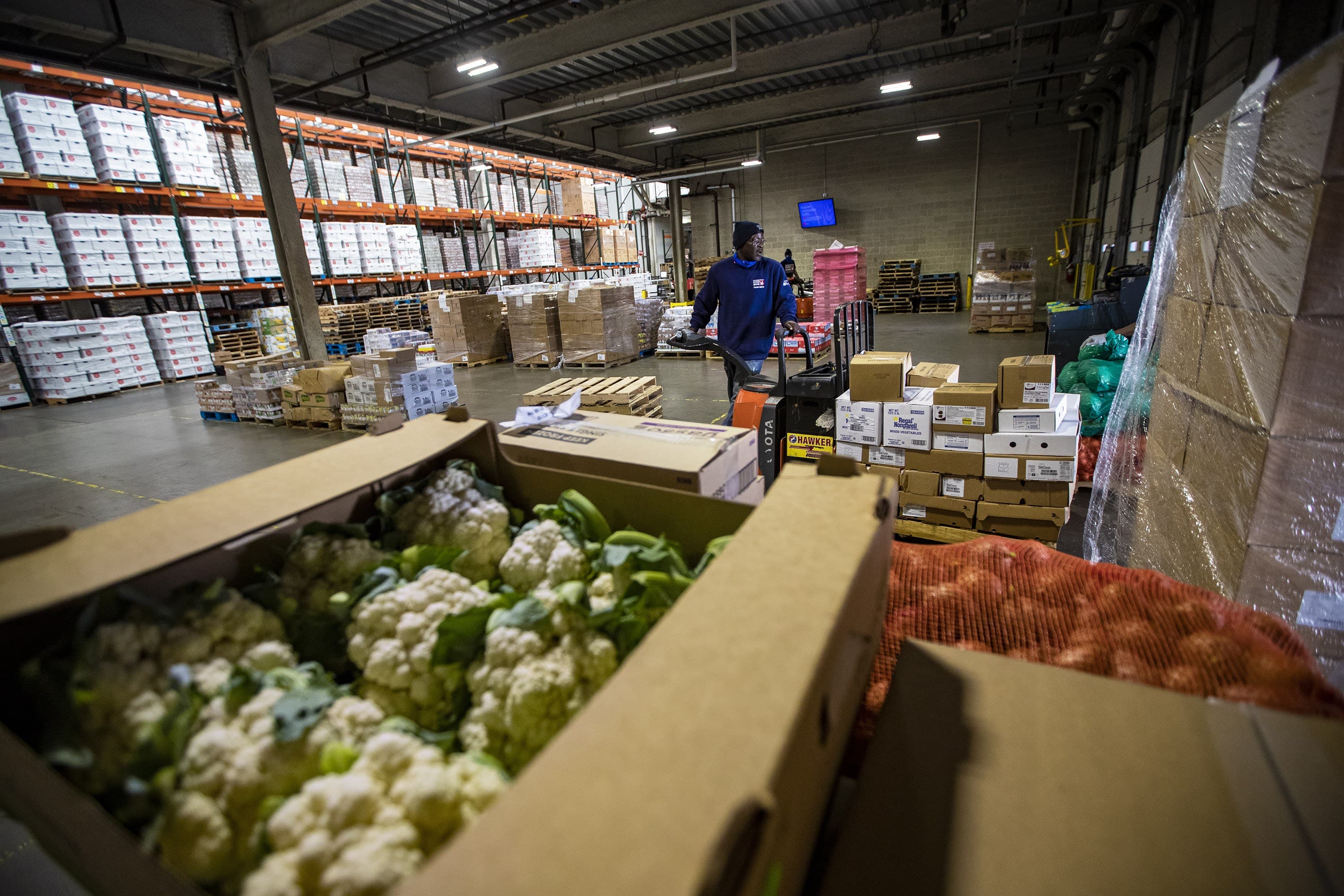 Sponsored by Sen. Guzzone and Del. Ebersole, this bill would extend the Food Donation Program which is set to end at the close of 2021. This program was originally established in 2017 thanks to the advocacy of Fair Farms consumers and farmers like you. The program allows farmers to receive credit when donating to certified food banks and food pantries. This important program not only values farmers, but also ensures that food-insecure Marylanders have access to fresh, locally-grown food. (Passed)
Eyes Toward Next Year: RGGI Funds for Maryland's Healthy Soils Program (HB8)Sponsored by Del. Krimm and Del. Stein, this bill would allow Regional Greenhouse Gas Initiative (RGGI) funds to be used for the Maryland Healthy Soils Program, encouraging and supporting farmers in their journey to build soil health and sequester carbon.
PASSED! Urban Agriculture Grant Program (SB673/HB269)
Supporting urban agriculture is an important part of building a resilient food system that promotes food sovereignty. Sponsored by Del. Wells and Sen. Gallion, this bill would establish an Urban Agriculture Grant Program and Fund housed within the Maryland Department of Agriculture (MDA). It will be up to MDA to establish and define the program, but the bill is a necessary first step to providing more assistance to urban farmers in Maryland.
Eyes Toward Next Year: Healthy Farmworkers Act (HB577)
It is critical that we protect and value the workers that keep our food and agriculture system going, especially during the pandemic. This bill, sponsored by Del. Vaughn Stewart, requires the Maryland Department of Labor to adopt COVID-19 workplace housing guidelines for H-2 employees and migrant workers.
PASSED! Food Waste Diversion Bill (SB483/HB264)
Food waste is a huge problem. At both the retail and consumer level, over 25% of food is wasted. Sponsored by Sen. Gallion and Del. Charkoudian, the bill would encourage an increase in composting infrastructure throughout the state of Maryland, and would require the largest food waste generators to send their waste to composting facilities. 
PASSED! Pollinator Protection Act Update (SB375/HB208)
Maryland's 2016 Pollinator Protection Act (one of Fair Farms' first legislative priorities) was intended to stop consumer use of the pollinator-harming neonic pesticide. This 2021 version of the bill will strengthen the initial law by closing a current loophole which allows stores to continue to sell products containing this harmful pesticide. 
PASSED! Maryland Food System Resiliency Council (SB723/HB831)
Sponsored by Sen. Hester and Del. Charkoudian, this bill would establish the Maryland Food System Resiliency Council. The Council would address the food insecurity crisis in the State that has been exacerbated by the COVID-19 pandemic and develop recommendations to increase the long-term resiliency of the food system, develop a plan to increase the production and procurement of Maryland certified food, and ultimately serve as a leader to guide collaborative food system efforts throughout the state. 

Here are some ways that you can get involved with any of these issues:
Endorse

the bill(s) on behalf of your organization.

You can do that here.

Write individual testimony

to show support during upcoming bill hearings. This is a chance to tell your own story and use your voice to support these issues. We are happy to help you pull this letter together and upload it via

MyMGA

. 

Attend a hearing

to provide verbal testimony via Zoom in support of these bills. Fair Farms would help walk you through the process.
Due to the COVID-19 pandemic, Marylanders will be allowed to provide verbal testimony via Zoom in bill hearings. Written testimony can be submitted electronically in advance of the hearings. If you have any questions or would like to learn more about how you can get involved, please contact Campaign Manager, Shelby Kalm, at shelby@fairfarmsnow.org.